July 3, 2017
/
0 Comments
/
1009
/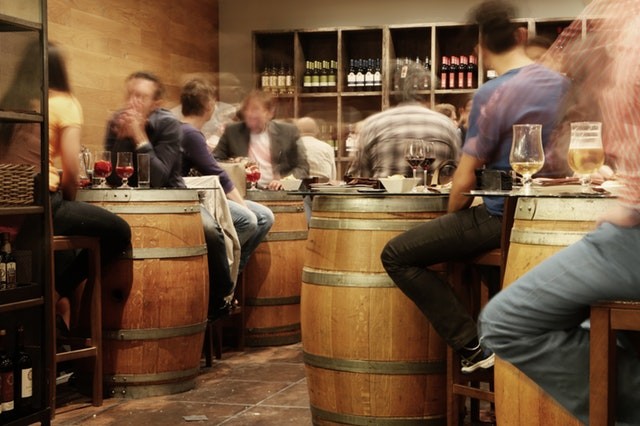 Florida – the Sunshine State. All those hours of sunshine mean that we're fortunate enough to have some awesome vineyards producing some seriously delectable wine. The temptation to visit them, to try the wines where the grapes grow, is understandably enticing. Just like eating freshly-caught salmon in Alaska, a peach fresh from the tree in Georgia, or lobster in Maine, tasting wine in Florida brings that X-factor of tasting something at its source.
You could book yourself on a tour, where you're one of many, and take potluck on who your tour mates are. Chances are your itinerary will be limited, and not bespoke. What if you're partial to fruity Schnebly yet the tour doesn't go there?
You could self-drive, but who's drawing the short straw as designated driver? Wine tasting tours are all fun and games until you come home in trouble. Limo wine tours are the solution.
Florida Wine Tours – The What and The Why
First up, wine tours are for everyone – well, all adults! Whether you're a group of friends celebrating a significant birthday, a bunch of bachelorettes or bachelors looking for a pre-wedding party with a difference, or a team of colleagues, wine tours are excellent fun. Even if you're a couple looking for a romantic anniversary idea, or a date night to remember, a limo wine tour is for you.
Our top picks for South Florida limo wine tours include:
Limo Wine Tours – You Set the Agenda
With a limo wine tour, you set the wineries, and you set the agenda. Therefore, if you decide that actually one particular wine is so delightful that you want to stay for lunch, you do so. Limo wine tours are inherently more relaxing as a result. Don't worry if you don't know which vineyards and wineries you want to visit – we've got you covered. Whether you have two hours to spend or ten, your tour is created for you.
You also don't need to worry about transportation to and from the start point of a tour. The beauty of a limo wine tour is door-to-door service, and a venue coming alongside your tour. Relax in luxury style as you take in the breathtaking scenery around the vineyards. What's more, the beverages aren't limited to the winery itself. With a limo wine tour, you can be enjoying your favorites from the onboard bar.
With a limo wine tour, you set the guests. No compromising, or having your tour taken over by a self-styled wine buff that isn't you.
Lastly, there are no worries about drinking too much. You set the pace, and the agenda, and we take your security seriously. We deliver you home having had an exceptional experience – a limo wine tour in style.
So what are you waiting for? Call today to discuss your bespoke limo wine tour on 954-326-8811.