Are you tired of the same-old limo companies – cashing in on your bucks and delivering a generic service? We are too. That's why we are a Fort Lauderdale limo service with a difference: We aim to bring our customers something unique so that your event will be as special as yours.
Limousine Service Fort Lauderdale
Fort Lauderdale has got its hands on the prize, making it the perfect destination for celebrations. It's a vibrant, thriving, famous city. There's a big call for limo services – from businesses looking to transport clients reliably and in style to event organizers looking for the perfect moment Fort Lauderdale offers.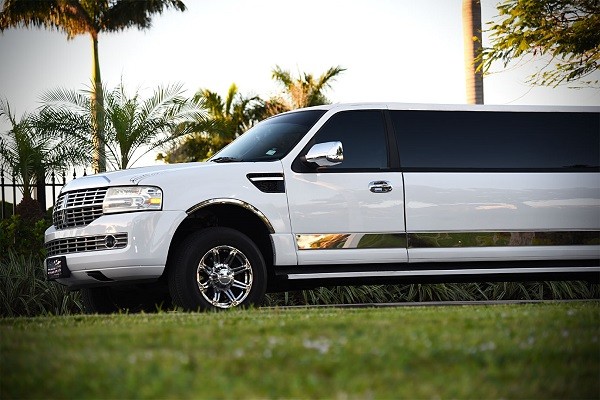 That's why we have a range of Fort Lauderdale limos ready for you to take your pick. Choose from:
extra    space
Fort Lauderdale – The Limo Events & Locations
Be the bride of the moment at a Fort Lauderdale wedding at the beach or in one of the city's finest hotels, such as the Ritz-Carlton. Have a bachelorette party in style, hitting the city's vibrant nightlife in downtown Fort Lauderdale. Go for the graduation experience to remember by getting your class together as you head out air-boating and alligator-spotting in the Everglades. Be the business placed as you collect clients from Fort Lauderdale airport or show off the city's sights at the Bonnet House Museum.
Don't stay in Fort Lauderdale either. You can use FL Limousines to get you to all the top local towns, places, and venues, including Lauderhill, Cooper City; Hollywood; Oakland Park; Tamarac; Wilton Manors, and Sunrise; Pompano Beach; Dania Beach; Coconut Creek; and Davie. Our limo services can take you anywhere!
Limo Service Fort Lauderdale – What You Get
Unique Service is the number one deal you get when choosing FL Limousine. Within this, you will get:
A tailored package just for you
Air-Conditioning
Depending on the selected Limo: leather interiors, navigation systems, DVD players, flat-screen TVs, party bars, and more.
extra    space
FL Limousine – The Fort Lauderdale Limo Service
We are looking for a Fort Lauderdale Limo Service that goes beyond the norm. Call today on 954-326-8811.
Our Fort Lauderdale Limos