Operating in the heart of South Florida, we're a Florida limo service that is just bursting to show off our incredible area, whether you're a local yourself, or travelling from further afield. We have a South Florida Limo whether you are looking to socialize in the hip downtown of Delray Beach; enjoy fine dining at West Palm Beach; place some bets on thoroughbred racing in Fort Lauderdale; get to and from the exotic beaches of the Gold Coast, Treasure Coast, the Keys, Palm Beach; go boating or deep sea fishing off Miami; or go world class shopping in Naples. If it's South Florida, we're here for you, ready to get on the road of your event.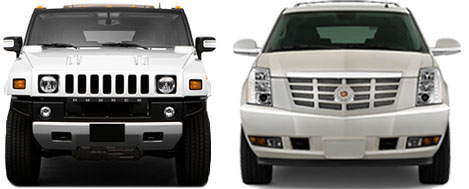 Florida Limo – Your Local Knowledgeable Driver
We don't just screen our Florida limousine drivers for safety, professionalism and a friendly service. We also make sure that each one of our South Florida limos is matched with the right driver for the day and the event. If you need someone with local knowledge, to show you the sights, that's what you'll get with your South Florida limousine. If you need someone with an eye for the best nightspots and a sense of the good times, then that's what your driver will be. Local, dedicated drivers, keen to impress. We genuinely believe in offering a limo service that is a cut above the rest.
South Florida Limousine Service – Here When You Need Us
We don't believe in offering generic limousine services. Instead, we operate a South Florida Limo Service to serve and impress. Each and every customer matters. That's why we tailor your South Florida limousine service to you and your needs. We know there's a huge difference between a bunch of girls hitting the town for a Sweet Sixteen, bachelorette, or prom, compared to a business needing to impress their clients. That's why we take the time to listen to your requirements and expectations and come up with a free bespoke Florida Limo Quote for you – tailored by vehicle, driver, and additional services. Select from the services you want, and get the perfect Florida limo for you.
Think Luxury, Think Affordability, Think Personal – Think FL Limousines. Call today for your free quote on 954-326-8811.
Our Limousines in South Florida