May 5, 2016
/
0 Comments
/
467
/

Planning a wedding can be stressful. There is just so much to remember and so much to do. Add the pressure of finances to this, and before you know it, what should be a happy occasion can turn into one of worry and despair. We are at hand, though. With our excellent fleet of unique wedding limousines, transport can be one thing to tick off that ever-growing list of things to do. We have a wide range of vehicles to suit all budgets, tastes, and passenger numbers to make a statement entrance for your big day.
For those who are getting married in Fort Lauderdale and the surrounding areas, we may be the FL wedding limousine hire company you need. We have an extensive range of wedding limousines for hire that will suit your needs perfectly. What is more, each of our limousines has been carefully designed to ensure that comfort is definitely on the menu to ensure that your journey is as easy and stress-free as possible. Packed with features, our limos will ensure that your journey is one to remember for all the right reasons.
Unique wedding limousine hire
What makes us stand out from most of the other wedding limousine hire companies is the sheer number of vehicles we have available. Purpose-built and offering a superb experience, our limousine fleet offer state-of-the-art features to ensure a smooth and enjoyable journey.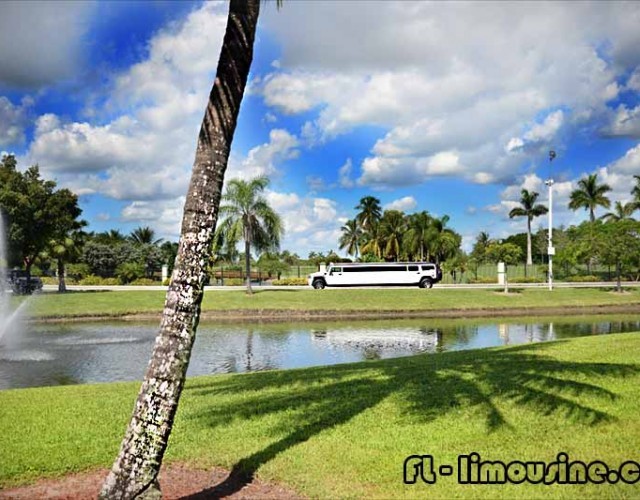 For the larger wedding party, we have the White Hummer H2 limousine. This big lad offers a generous amount of seating for guests and is one of our most giant limousines for hire. Making a statement in comfort and luxury has never been so easy with the Hummer H2.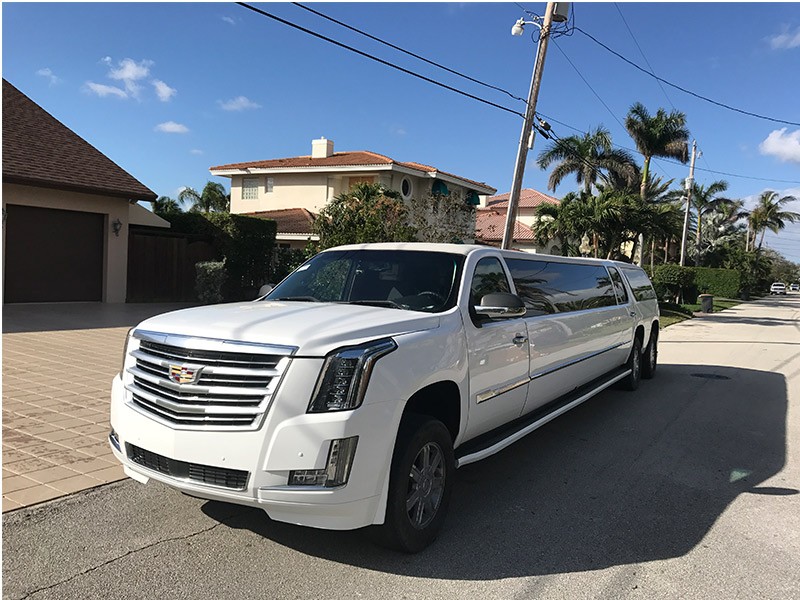 We have this gorgeous wedding limousine in both white and pink, giving our customers the choice of which color would best suit their wedding. This beautiful vehicle is one of our most popular choices and offers a classy and chic alternative to the big H2 Hummer.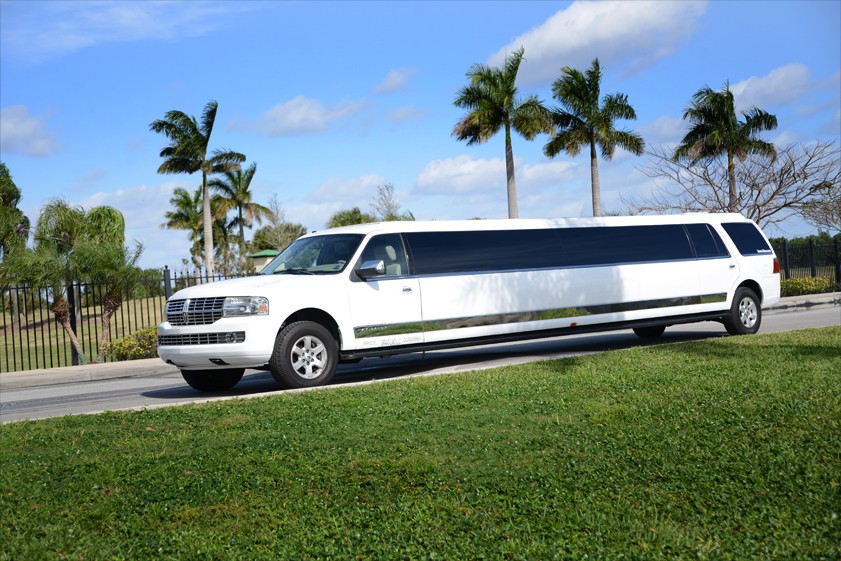 The Lincoln Navigator is also available in 2 colors and two sizes, giving natural flexibility to the needs of our customers. It is a very traditional-looking limousine with plenty of features and would suit a classical wedding.
For smaller wedding parties or a more affordable wedding limousine, we have the 10-passenger Ford Van. It may be the perfect option for budget wedding transport, and it will match any color scheme in black and may bring a classy and chic look to a wedding.
Happy Customers
We appreciate that organizing a wedding can be time-consuming and stressful, so we like to think that by offering a superb service to our customers, we can take a little bit of stress away from that fast-approaching big day. We are reliable, friendly, professional, and punctual, and with service being paramount to us, you can worry about the things that need your attention. So relax and put your trust in an FL wedding limousine hire company like us and let us do the hard work.