May 26, 2022
/
0 Comments
/
44
/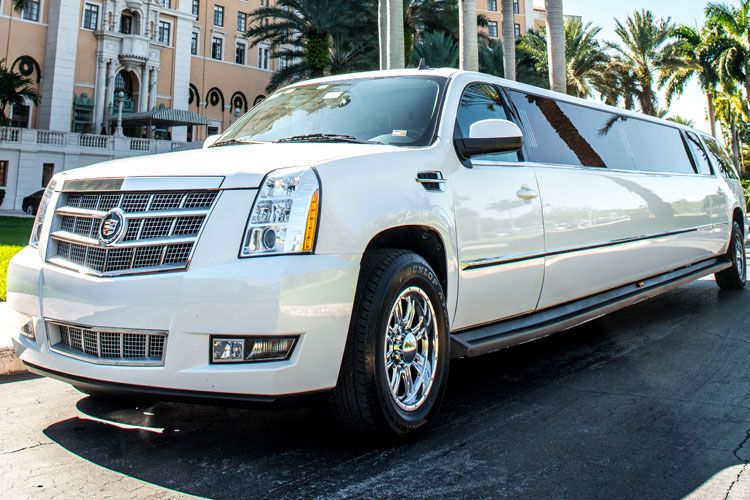 When booking the best Fort Lauderdale limo service for a trip with your loved ones or any other momentous occasion, there are a few factors you should be aware of.
The first thing to do is think about the occasion that requires you to hire a limousine, so you can get an idea of ​​what type or color of limousine you need. Therefore, you must clarify what you want and need when renting a limousine service.
The next thing you need to consider is the number of passengers that will occupy the limousine. When planning a trip with your loved ones, it is better to know how many they are. For example, if the number of passengers on that trip is more than 10, you need to rent a party bus and limousine service in Fort Lauderdale. So it is best to count the number of people so that you know the size of the limo you need to rent.
A common mistake by people who rent limousine services is to patronize a limousine company that offers meager rates, and the limousines are likely to be suitable for their prices. Fair market value is a better option than low prices. So, to learn more about the fair market value, research by asking your friends and family who can give you essential information about limousine services, rates, and prices, or you can use the Internet to search for a party bus and limousine service Fort Lauderdale.
The next tip is not to compromise. All you have to do is make a good comparison, like, if you asked to pay an extra $10 an hour for a new limousine or pay about $15 less for a limousine overused. So weigh the pros and cons and then make your decision.
Something else you need to keep in mind is that if something comes up and you no longer need the limousine service, you must cancel your reservation. You have to cancel to avoid inconvenience to the limousine company. It is best to cancel well in advance of the expected date for the event.
It is also essential to make inquiries and know all the details about the limousine service. You must give details of what you are searching for in a limousine rental. It's also a good idea to ask questions about what type of limousine is available, hourly rate, size and color, payment method, and much more. Don't be shy about asking lots of questions. Asking questions and getting all the information would help you make the best choice in renting a limousine service.
Once you've chosen a limousine service, applying for a contract is best. And before you sign an agreement with the best Fort Lauderdale limo company, you should read the details written in that contract, ensure the company includes all the details you agreed with them in the contract and the exact schedule for the special day. If all these valuable details are in agreement, then you can go ahead and sign it.