March 27, 2023
/
0 Comments
/
19
/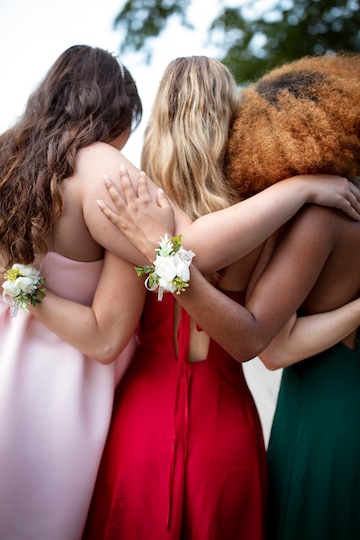 The high school prom is one of life's most memorable events, and it is a great time to begin planning. Florida prom parties are known for their elegance, glamour, and unforgettable memories. A prom party in Florida can be organized in 2023 with minimal stress and great fun.
These are some ideas on how to host a Florida prom party in 2023.
It is essential to plan early for prom parties.

 

Book a venue, find vendors, and coordinate with the school administration.

If you start early, you

 will have plenty of time to plan and ensure everything runs smoothly.

Picking a theme is an exciting part of planning a prom party.

 

It is crucial to choose music that appeals to everyone, and the music sets the event's tone.

 

Popular Florida prom themes include Hollywood glamour, masquerade ball, and beach party.

Choose a venue. The location sets the mood for the prom party, and it is crucial to select a forum that suits the theme.

 

You should consider the space, location, and amenities.

 

There are many options for Florida prom venues, including hotels, ballrooms, and event spaces.

Prom party organizers must hire vendors, and a

caterer, DJ, and photographer are all necessary.

 

Before hiring vendors, make sure you research them and review their work.

 

Ask for suggestions from other schools and event planners.

A budget is crucial for organizing a successful prom party.

 

You must list all expenses, including venue rental, vendors, and decorations.

 

Once you have established a budget, it is possible to determine the ticket prices you will charge to cover these costs.

Plan Transportation Transportation is an essential part of your prom party experience.

 

Rent a party bus, limousine, or stretch limousine to transport students from one location to another.

 

To ensure smooth operation, coordinate with the transportation company.

Coordinate With School Administration Coordinate your efforts with school administration to ensure prom parties comply with school policies.

 

The school administration will need to approve the event's date, time, and location and, if possible,

o request permission for a guest list.

To make sure everyone is aware of the event, it's essential to promote it.

 

Promoting the prom party to students, and their families can be done via social media, posters, flyers, or other means.

 

You can also create a Facebook page or website to provide updates and information.
It can be fun and rewarding to organize a Florida prom party in 2023. You can ensure that your prom party is a success by planning early and choosing a theme, hiring vendors, setting a budget, organizing transportation, coordinating with school administration, and marketing it. The prom party will be unforgettable if you plan well and coordinate your efforts.