June 29, 2017
/
0 Comments
/
962
/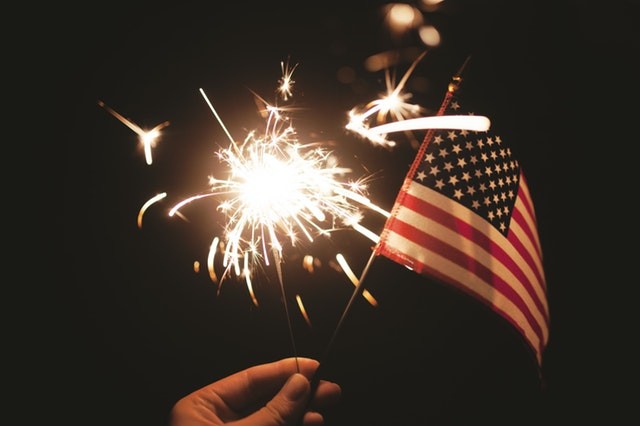 July 4th. Independence Day. A day for celebrating all that is fabulous about our country. A day for fireworks, parades, BBQs, parties, and concerts. It's a day of celebration and community, and we want to celebrate in style. We've been marking this occasion since 1776 and have high expectations and traditions. Make this July 4th the one you and your friends and family will remember as the best by taking the celebrations up a level with an affordable yet luxury limo.
July 4th – What You Want
At the heart of everyone's July 4th celebrations is a sense of fun, relaxation, and celebration. It's a time for families and friends to come together. However, July 4th is almost as famous for its police drink-driving checkpoints as it is for its proud display of all things red, white, and blue – and with good reason. In 2015 146 deaths were caused on our roads due to drink-driving on July 4th, compared with 36 on an average day.
How can you still have fun without the risk and your party transportation cramping your style? The answer is by making the transport part of the celebrations. That's what you get with an Independence Day limo, and no one draws the short straw and has to be the designated driver. Even better, your party starts when you step through the door of your July 4th limo.
Partying in a July 4th Limo
Booking an Independence Day limo isn't just about stylish luxury and patriotic transport. And it's also about elevating your celebration to memorable levels. The festival can be held in a limo, with sound systems, drinks, and snacks. You can tour events, baseball games, and even fireworks displays. The style will suit whether the focus is on family reunions or partying with friends. Our chauffeurs adapt to your needs and endeavor to meet your requests, making your limo experience one to remember.
Here are our top suggestions for putting the July 4th limo in the picture:
Party Fort Lauderdale: Book one of our limos to take you to and from Fort Lauderdale's free 4th of July Spectacular. You're not going to miss out on the live bands, the fun and entertaining kid's zone, beach games, contests, and of course, the incredible fireworks. We can get you home safely and bring the party to your door if you've eaten too many hot dogs in the hot dog eating contest.
Party at the Parade: We can get you to a prime spot and enable you to enjoy the Key of Biscayne July 4th Parade. With jets overhead and, of course, its infamous floats, and fireworks, later on, you'll want to know you've got your transport sorted. It's sure to be popular, and parking can be tricky.
Get to the BBQ on Time: Make an entrance at your family party, and allow everyone to have fun with a July 4th limo.
Get a Prime Spot for Fireworks: Whether you want to attend a firework display or have your venue near a show, an Independence Day limo is the answer. We know all the best spots. Whether you're heading to a small but popular display such as Peacock Park or one of the more extensive displays: we've got you covered.
Which July 4th Limo is Best for You?
Take your pick from our range of Independence Day limos:
Whatever your perfect July 4th looks like, make sure you've booked your limo. Call today at 954-326-8811 – we're looking forward to celebrating Independence Day with you!