November 1, 2022
/
0 Comments
/
31
/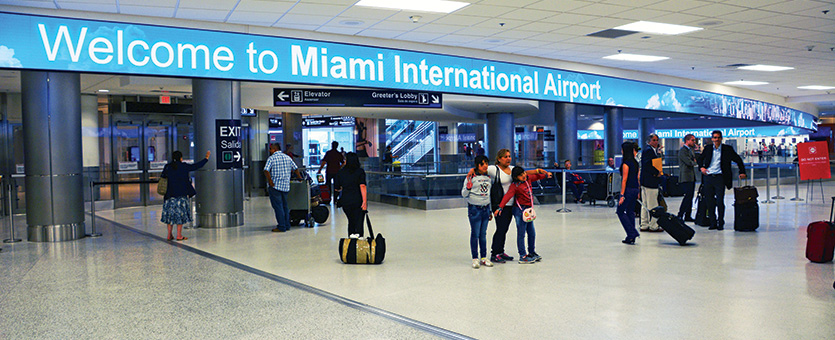 Are you looking for the most comfortable and reliable vehicle to take you from Miami Airport to South Beach?
You should inquire if they offer a shuttle from Miami Airport to any South Beach hotel. You might not have known that they did not. This option is easy to overlook, and the cost and convenience are almost unbeatable. You can find many ways to get from Miami airport to South Beach, even if they don't offer a shuttle.
Rent a Car
Many travelers who plan to travel from Miami Airport to South Beach and the surrounding areas will find it easiest to rent a car. Many car rental companies have opened at MIA (Miami Airport). They can be checked at the Rental Center near the Intermodal Center. You can catch the MIA train at the baggage area. The airport is located approximately 12 miles west of South Beach. It will take about 20-30 minutes to drive in regular traffic. If you are in a hurry, you can stop by the airport and get a cup of coffee.
Our Limo service between Miami Airport (Miami) and South Beach

We offer professional limousine services between Miami Airport & South Beach at prices that will help you keep within your budget. We provide limo services between South Beach and Miami Airport starting at $95.00* We have a wide selection of vehicles that can transport up to 50 people. You don't need to worry about finding a last-minute limo service because we are focused on bookings made in advance. We aim to ensure that all your needs are met and that your transfer from Miami Airport (South Beach) goes according to plan. You can be sure that every detail will be taken care of.
We have a wide range of vehicles and drivers available to assist you with all your transportation needs. As our goal is to provide the best customer service, we will ensure that you have more than just a transfer.
We are committed to providing professional and high-quality limo services between Miami Airport (and South Beach). Book your trip with FL Limo Service today or request a quote. We will help you plan every detail of your journey and take care of the rest. Many customers have used the FL Limo Service, including solo travelers, families, friends, and business people. They have all come to trust us to provide a reliable limo service. We guarantee the best service for your trip from South Beach to Miami Airport.