February 28, 2022
/
1 Comments
/
23
/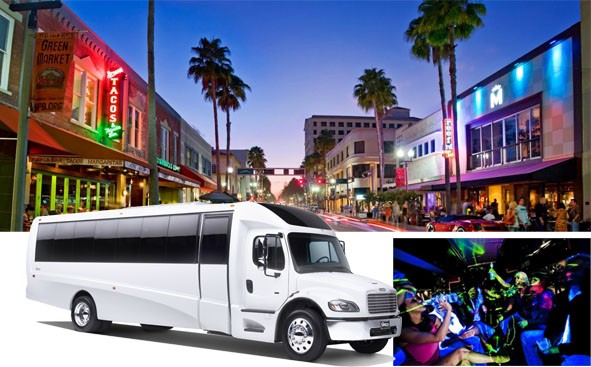 Are you looking for the Best Fort Lauderdale Limo that will provide you with your dream car for travel? It is no longer a problem. Regardless of who you are, you can rent an elegant classic party bus limousine or a modern limousine for any occasion you want to make special.
The middle class or working class that work day and night to make a country known as a developed country, is now looking for better ways of life. With the new demand, the focus of Partybus and limousine service Fort Lauderdale has also changed. Factories are now developing executive limousines or SUVs and sedans. A brief description of each type is as follows.
Custom Limos
Best Fort Lauderdale Limo has limousines for corporate transportation, with elegant furnishings and a very decent interior appearance. For weddings, the interior of the same extended limousine is decorated with fireworks, soft lighting that enhances the romantic atmosphere, floral motifs, and, a Jacuzzi is available in the case of a Hummer. For partygoers, the outside is very stylish and the inside is a mobile nightclub with large LCD screens, high-tech sound systems, game consoles, spotlights, and other fancy equipment. All of these are used for flashing and fun.
Classic Limousine
Old classic limousines are usually used by people of the high class. In Hollywood gangster movies, drug lords used it, while in real life almost everyone uses it at weddings. The most popular limousine is the Lincoln Town Car. It is used for status and style.
 Stretch limousine
Stretch limousines are basically the longer version of typical luxury cars, like Chrysler, Cadillac, Lincoln or, now very popular, Hummer limousines. The agile form of the vehicle combines elegant exterior design with a luxurious interior packed with gadgets. Various sizes are available to comfortably fit a small or large group of people. Smaller limousines can accommodate 6 to 12 passengers and Super stretch limousines can accommodate up to 22 passengers.
Limousine Bus
The limousine bus is an enlarged version of the minivan and can comfortably transport a large number of people, up to 22 people. You'll usually find a large interior space, surround sound, large LCD screens, dancing lights, lighted floors, a reflective ceiling, steam equipment, and so no. Buses are often used by a large group of people who may actually be dancing in them.
Mistake people make:
Although Partybus and limousine service Fort Lauderdale has changed focus to provide ultimate luxury for everyone, the biggest mistake people make is when they shop around for affordable options. The rate depends on the distance traveled the location of the agency, the time, and the quality of the service.
The limousine helps to bring all the people who are planning to go out together so that the night is better, that's how it should be, not only because all your friends are closer, but to your pleasure, all your friends will be traveling in the back stretched limousine in luxury!
Plan and get a limousine to surprise and make your friends and family proud. Try the yellow pages and use the online service to locate the nearest limousine service in Fort Lauderdale to rent that perfect ride.